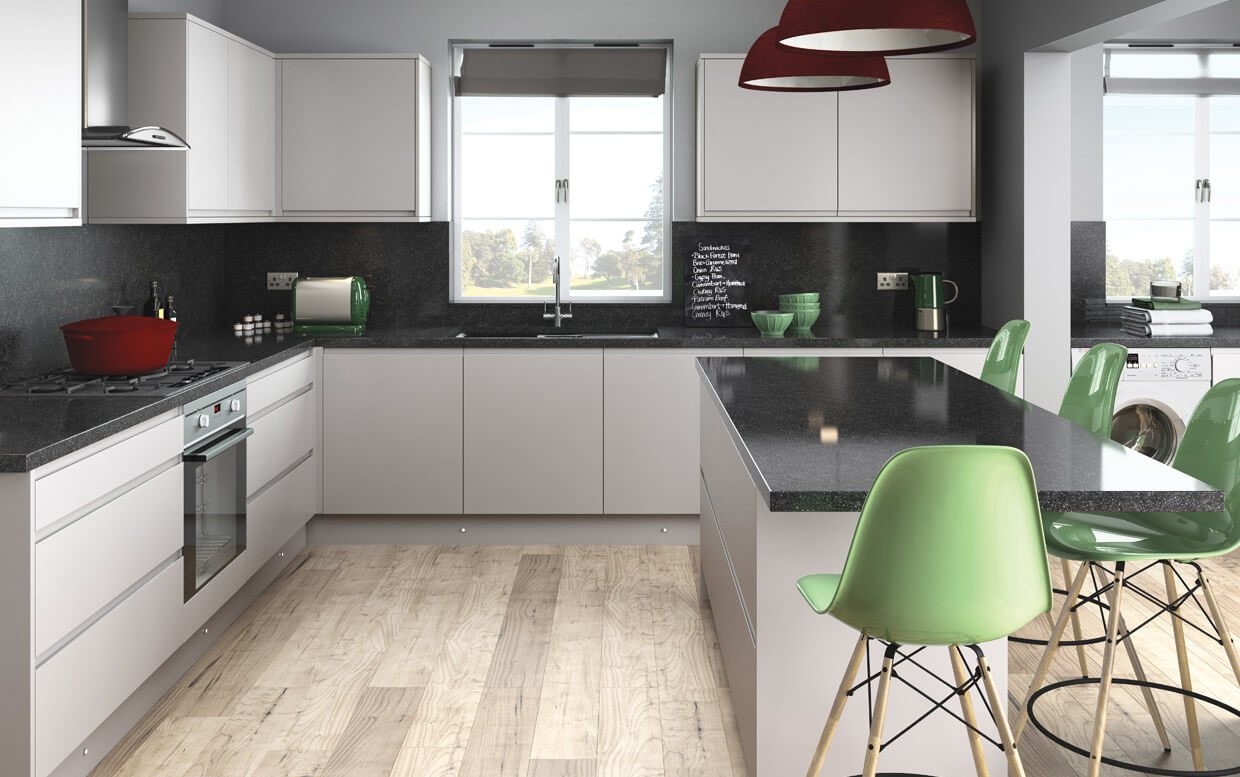 1
Sinks, taps and drainers can be installed into the worksurface
2
Spectra Curved Edge worksurfaces
3
Matching splashbacks complete the seamless look
4
Hobs can be installed into the worksurface
5
Built-in oven can be installed under the worksurface
6
Matching breakfast bar area within an island unit­­
7
Washing machine can be installed under the worksurface in utility area
8
Matching upstands complete the seamless look
Spectra dimensions
Worksurface

3600mm x 600mm x 40mm
1800mm x 600mm x 40mm

Upstand

3000mm x 100mm x 18mm;

Breakfast bar and island unit

3000mm x 665mm x 40mm
3000mm x 900mm x 40mm

Splashback

3000mm x 1200mm x 8mm
Spectra technical data
All Spectra Curved Edge surfaces are made in Britain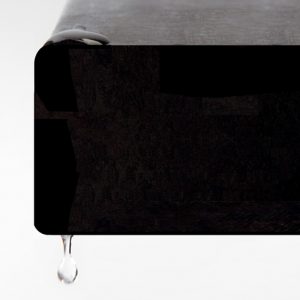 Spectra Curved Edge is manufactured using the BS/EN 4965 standard. This gives you the best heat, water, abrasion and impact resistance. The BS/EN438 laminate surface is bonded to EN312/2003 E1 high density particle board.
A waterproof foil is bonded to the underside of each worksurface and breakfast bar with a polyurethane seal to protect the front edges from water. The rear edges of all Spectra Curved Edge worksurfaces are also waterproofed.
Spectra Curved Edge has achieved the ultimate mark of quality – the FIRA Gold Award.
We offer a high quality delivery service guided by our BS EN ISO 9001:2008 management standard and OHSAS 18001:2007 safety standard.
Spectra and the environment
All timber used in the production of Spectra Curved Edge worksurfaces, breakfast bars, upstands and splashbacks come from well-managed and sustainable forests, certified in accordance with the rules of the Forest Stewardship Council® (FSC®) and the Program for the Endorsement of Forest Certification (PEFC).
Spectra Curved Edge surfaces have excellent product recycling capabilities.
The use of Spectra's amazingly realistic wood grain effects and textures means that it is unnecessary to cut down exotic species of timber within precious forests or disrupt the earth by mining for granite and marble.