Spectra dimensions
Worktops

3600mm x 600mm x 40mm
1800mm x 600mm x 40mm

Upstand

3600mm x 100mm x 18mm

Breakfast bars and island units

3600mm x 665mm x 40mm
1800mm x 665mm x 40mm
3600mm x 900mm x 40mm
1800mm x 900mm x 40mm

Splashback

3000mm x 1210mm x 8mm
Spectra technical data
All Spectra Curved-Edge surfaces are made in Britain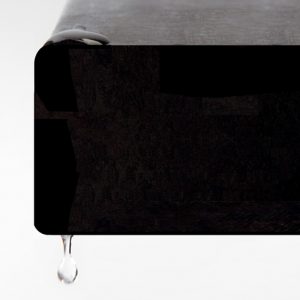 Spectra Curved-Edge is manufactured using the BS/EN 4965 standard. This gives you the best heat, water, abrasion and impact resistance. The BS/EN438 laminate surface is bonded to EN312/2003 E1 high density particle board.
A waterproof foil is bonded to the underside of each worksurface and breakfast bar with a polyurethane seal to protect the front edges from water. The rear edges of all Spectra Curved-Edge worksurfaces are also waterproofed.
Designed for the future
Naturally, all the timber used in the production of Spectra Curved-Edge worktops, breakfast bars, island units, upstands and splashbacks comes from well-managed and sustainable forests.
These are certified in accordance with the rules of the Forest Stewardship Council® and the Programme for the Endorsement of Forest Certification. What's more, thanks to our impressively realistic wood grain and stone effects and textures it's unnecessary to cut down exotic species of timber within precious forests, or disrupt the earth by mining for granite and marble.
Tried and trusted
All Spectra Curved-Edge products undergo a number of rigorous tests to ensure each worktop, breakfast bar, island unit, upstand and splashback not only provides great decorative style, but also delivers superior performance against heat, water, abrasion and impact resistance*.
When it comes to checking quality, we're unapologetically exacting. It's why you'll never see us cutting corners or taking the easy option. Instead you'll find us carrying out test after test to ensure all our surfaces are of the highest standard. It's an approach that has led to Spectra Curved-Edge achieving the ultimate mark of quality – the FIRA Gold Award.
* Whilst Spectra Curved-Edge offers additional performance over other work surfaces, standard work surface precautions such as heat protectors and chopping boards should still be used.