We understand a great deal of thought goes into designing your perfect kitchen. From the choice of cabinets and flooring, to the style of sink and tap, it's important everything matches. That's why every Spectra Extra-Slim work surface features the same eye-catching finish on both sides.
This enables complementary open shelving and cabinet framing in the same distinctive décor and texture to be fitted in the kitchen, creating a consistent look that's sure to gain you more than a few passing compliments from guests.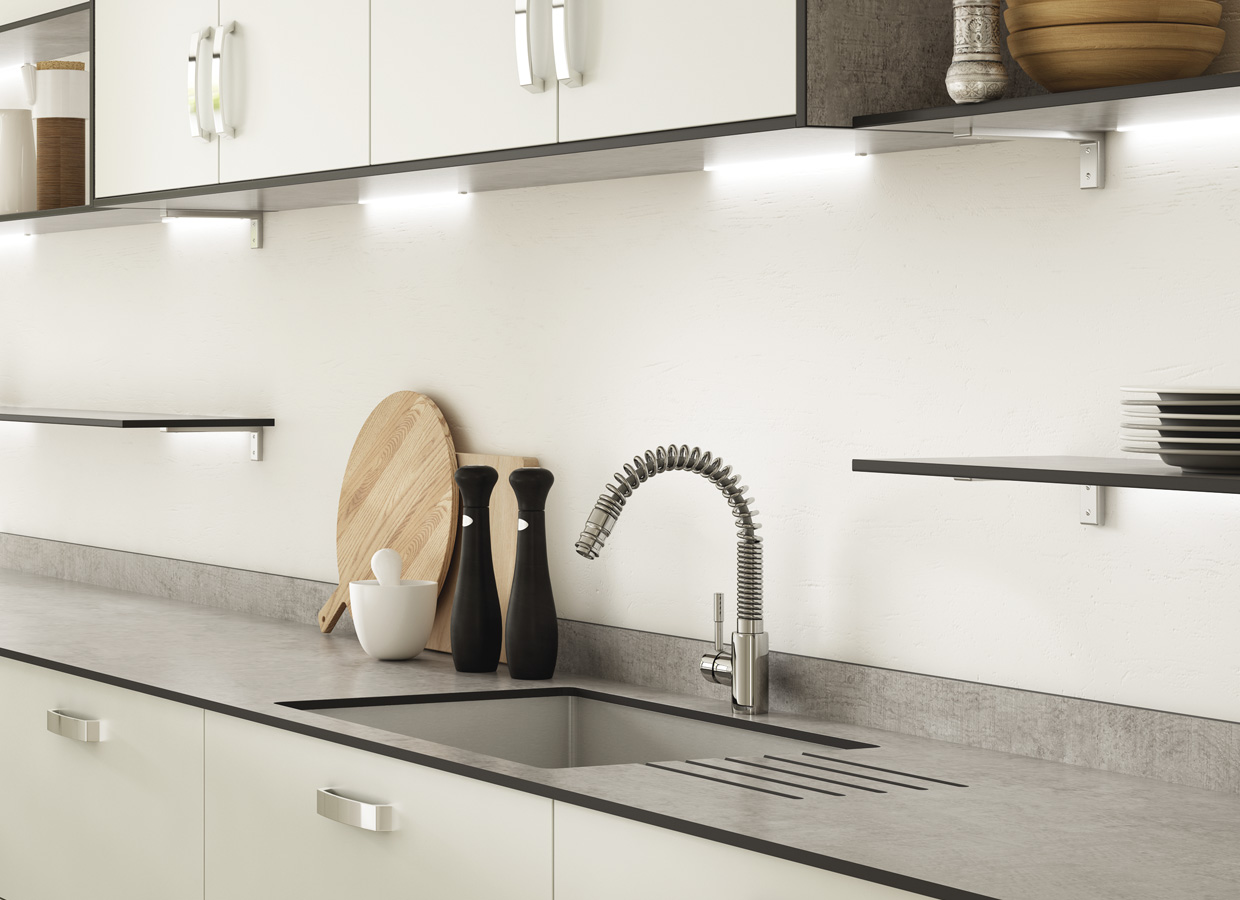 1
Integrated drainer grooves
2
Authentic surface textures­
4
Extra-Slim 12.5mm work surfaces
Worksurface

Breakfast bar and island unit

Splashback

Upstand

3065mm x 650mm x 12.5mm
(suitable for most kitchen schemes)
950mm x 950mm x 12.5mm
(suitable for curved work surfaces)
3065mm x 950mm x 12.5mm
3065mm x 650mm x 12.5mm
3050mm x 1200mm x 9mm
950mm x 950mm x 12.5mm*
* Can be used behind your hob in combination with other splashback dimensions.
3065mm x 95mm x 12.5mm
Every Spectra Extra-Slim product features technologies that deliver superior performance against heat, water, impact and daily wear*. This ensures every work surface, upstand and splashback not only provides remarkable strength and style, but will do for many years to come.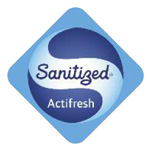 It also goes without saying that hygiene is a key priority. That's why all our work surfaces are treated with Sanitized® antimicrobial hygiene function, which destroys more than 99% of bacteria in just 24 hours.
*While Spectra Extra-Slim offers additional performance over other work surfaces, standard work surface precautions such as heat protectors and chopping boards should still be used.
Why choose Spectra Extra-Slim?
Resistant to water, steam and cooking stains†.
Abrasion resistance of up to 400 revolutions in the Taber Abraser test†.
Resistant to an impact of up to 500g from a maximum 2m drop (excluding sharp objects)†.
Capable of withstanding temperatures of up to 220°C for ten minutes†.
†Tested to EN438 standards.